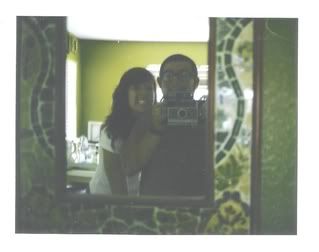 1. we thrifted.
2. we ate burger basket.
3. we thrifted some more.
4. we watch noah baumbach's kicking and screaming.
5. we layed out.
6. we swam.
7. we layed out some more.
8. we played with our polaroids.
9. we found studs in the wall.
10. we wrestled.
11. we ate turkey burgers.
12. we went to costco.
13. we went to home depot.
14. we ate ice cream.
15. we spa-ed.
16. we made a new friend in the spa.
17. we watched never been kissed.